Find ebooks about careers
Click a cover to view an ebook
Login with your TAFE NSW Portal username and password
Bridging the Soft Skills Gap
Call Number: 658.3124/TULG
ISBN: 9781118725641
Publication Date: 2015-09-15
Solve the number one problem with today's young workforce--the soft skills gap The number one challenge with today's young talent is a problem hiding in plain sight: the ever-widening soft skills gap. Today's new, young workforce has so much to offer--new technical skills, new ideas, new perspective, new energy. Yet too many of them are held back because of their weak soft skills. Soft skills may be harder to define and measure than hard skills, but they are just as critical. People get hired because of their hard skills but get fired because of their soft skills. Setting a good example or simply telling young workers they need to improve isn't enough, nor is scolding them or pointing out their failings in an annual review. However you can teach the missing basics to today's young talent.
Skills for Success
Call Number: 650.1/COTT
ISBN: 9781137426529
Publication Date: 2015-01-22
Skills for Success helps you to develop abilities wanted by today's employers while you're at university or college, such as: * effective self-management and self-awareness * team-working skills * emotional intelligence * a reflective practitioner approach * problem-solving and task management * creative thinking skills. This third edition has been thoroughly updated to give the best advice for planning your career in today's job market. It retains its unique, personalised approach, helping you to get the best out of your education. New to this edition: * a brand new chapter on what employers are looking for * a new introduction, with advice on how to take charge of your life, education and career * additional guidance on career planning and strategies to help you get the job you want. Whether you're just starting at college or university, or about to leave a postgraduate programme, Skills for Success will help you to think creatively and constructively about personal, academic and career goals.
Professional business skills
Call Number: 650.1/PERL
ISBN: 9780170355452
Publication Date: 2016
Table of Contents
Part 1: Safe and sustainable workplace
1. Contribute to the health and safety of self and others
2. Apply knowledge of WHS legislation in the workplace
3. Participate in environmentally sustainable work practices

Part 2: Dealing with customers
4.Communicate in the workplace
5. Work effectively with diversity
6. Deliver and monitor a service to customers
7. Process customer complaints
8. Recommend products and services

Part 3: Dealing with staff and colleagues
9. Promote innovation in a team environment
10. Work Effectively with others
11. Organise personal work priorities and development
WorldSkills Abu Dhabi 2017 Preview
Try'aSkill Day Central Coast 2017
You may also be interested in these LibGuides
LibGuides supporting Mining, Building, Civil Construction and Civil Engineering
You may be interested in:
LibGuides supporting Automotive & Engineering
LibGuides supporting Primary Industries
You may be interested in:
The importance of learning a skill
Jacob Dawson, winner #SkillsForAll World Youth Day social media competition 2017. Watch Jason's light-hearted video on "The rewards of perfecting a skill".
Green Logistics
ISBN: 9780749471866
Publication Date: 2015
Green Logistics provides a unique insight on the environmental aspects of logistics. It examines key issues facing the logistics industry today.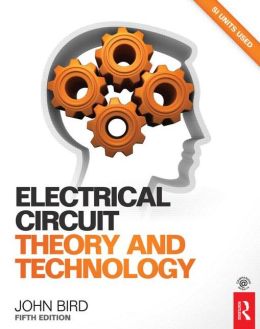 Electrical Circuit Theory and Technology
ISBN: 9780415662864
Publication Date: 2013
Real-world situations and engineering examples put the theory into context.
The Agri-Environment
ISBN: 9780521849654
Publication Date: 2007
The application of ecological theory and conservation biology to agricultural ecosystems has become an important and growing research field and undergraduate course component in recent years.